1856
A BREWER SETS SAIL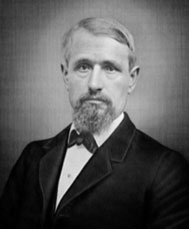 A 26-year-old Henry Weinhard leaves Germany with the desire to make good beer readily available for anyone that wanted it. Which was fortunate, because we needed good beer. Badly.
1860
s
A HOTEL TOO FAR
Henry wanted all his friends to be able to enjoy his beers with no qualms, so he decided to build a hotel in Portland to keep the night alive and his friends safe.
1862
BREW WEST, YOUNG MAN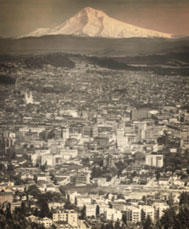 After working for a number of brewers across the country, Henry drew a line in the suds and built a brewery of his very own in Portland, Oregon.
1870
s
ANOTHER BAR FOR ME AND MY FRIENDS
Economic downturns are nothing new. Neither are bailouts for that matter. So when a series of bars around town started going south, Henry generously purchased them to help keep them in business. And for the sake of the beer drinkers of Portland, it's a good thing he did.
1887
A FOUNTAIN FULL OF SUDS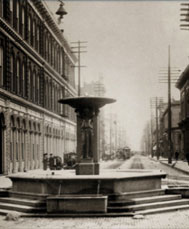 One time when the city of Portland unveiled a public fountain, Henry offered to pump beer through it. The city declined citing a fear of rowdy horses. They always blame the horses.
1891
THE ULTIMATE WORK PERK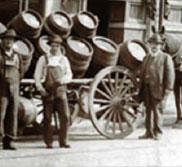 What can you say about a man who believed so strongly in sharing good beer that he gave it to his employees for free? Because that's exactly what Henry did.
1892
THANKS, BUT NO THANKS
A consortium tried to buy Henry out for the tidy sum of $1,175,000 dollars, an enormous amount of money in that day (today too, now that we think about it.) While his exact reply is not fit for print, let's just say his answer was no.
1894
BANKROLLING THE BANKS
During the bank panic of 1894, fearing a total collapse, people were lining up to withdraw their money. Never one to go along with the crowd, Henry strode to the front of line and made a massive deposit. The crowd, figuring if it was secure enough for Henry, it was secure enough for them, soon dispersed.
1904
A LIVING LEGEND NO MORE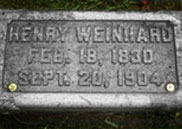 Even great men must eventually meet their maker. So it was at age 74, Henry Weinhard shared his last beer. The entire city of Portland raised a glass in his honor. And in the capable hands of his two sons-in-law, the beer lived on. After all, it's what he would have wanted.
1914
Good Beer Made Hard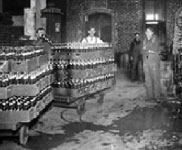 Lasting 19 years, Prohibition was a difficult time for beer lovers nationwide. The brewery survived by producing premium sodas, syrups and non-alcoholic beers. And while we're proud to say our root beer and cream soda were so popular they're still around today, we have to admit we were glad to get back to brewing our beloved beer.
1956
A Century of Sharing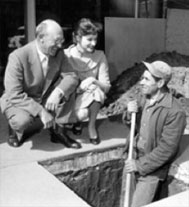 Back in business and doing what we do best, a wave of innovations and awards usher in the Baby Boomers years, including being named the oldest continuously operating brewery in the West.
1976
PRIVATE RESERVE A MODERN CLASSIC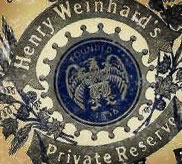 The original Henry Weinhard had a special beer he personally handcrafted to give out for the holidays. So when we decided to expand our repertoire of classic brews, where better to start than the beer the original Henry prized so highly? We thought the results were something special, and beer drinkers of the world seem to agree; Henry Weinhard's Private Reserve has gone on to become our most awarded beer.
2006
Sesquicentenarian Is Our New Favorite Word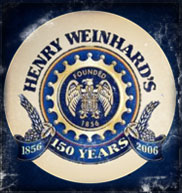 The brewery turns 150 years old, and Henry Weinhard's officially becomes a sesquicentenarian. But even more important, we get to say the word sesquicentenarian to anyone who asks.
Today
Onwards, Upwards and Into the Future
Thanks to Henry's original vision of beer that was easy to try, easy to share, and easy to enjoy, our brews can now be enjoyed at backyard barbecues, kitchen tables and local watering holes across the country. If he could see what we continue to do to make good beer easy, we think Henry himself would be proud.