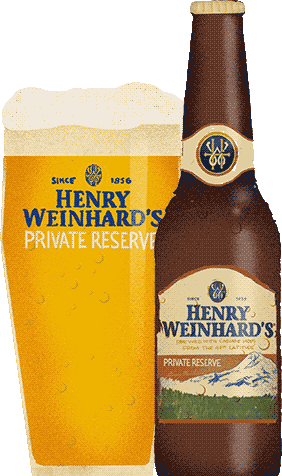 PRIVATE RESERVE
Talk about pairings made easy, Private Reserve pairs well with basically everything. From grilled chicken to seafood to steak, its simple, earthy flavors complement most dishes without overpowering them.
Steak. Just steak
Ingredients:
12 oz. Steak
Salt and pepper
Directions:
The key to steak is to just get out of the steak's way. Nature already made it great. All you have to do is keep it simple.
Go get a steak. Any steak. New York Strip and Ribeye work particularly well, but they're all good.
Lightly salt and pepper those bad boys, and grill 'em over medium heat for 3-4 minutes a side to medium-rare.
Give the steak a poke. The firmness should be about equal to the fat part of your palm just below your thumb.
Rest steak at least 5 minutes before eating.
Serve with a bottle of Henry Weinhard's Private Reserve for maximum enjoyment.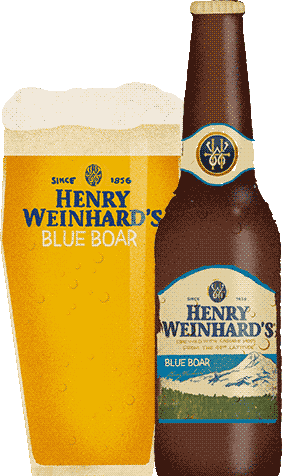 BLUE BOAR
Don't be afraid to enjoy Blue Boar with strong, flavorful foods; it'll hold its own. But, we find it goes down particularly smooth with steamed shellfish or your favorite bratwurst.
Henry's Beer-Soaked Brats
Ingredients:
1 bottle (12 ounces) Henry Weinhard's Blue Boar
2 tablespoons Worcestershire sauce
2 tablespoons brown sugar
1 tablespoon Dijon mustard
1 teaspoon salt
1 teaspoon pepper
8 brats
1 large white onion, sliced
Directions:
Combine the first six ingredients in a zip top bag.
Seal bag and shake thoroughly to mix.
Add the brats, throw 'em in the fridge and let 'em soak for 3-4 hours.
When you're ready to grill, throw the onion slices in the marinade and shake the bag to make sure they're coated.
Grill brats over medium heat for 10-15 minutes or until meat is no longer pink.
Tightly wrap onion in tin foil and cook on grill for about 15 minutes, too.
Throw them in a bun with whatever condiments you like.
Enjoy with an ice-cold bottle of Henry Weinhard's Blue Boar.